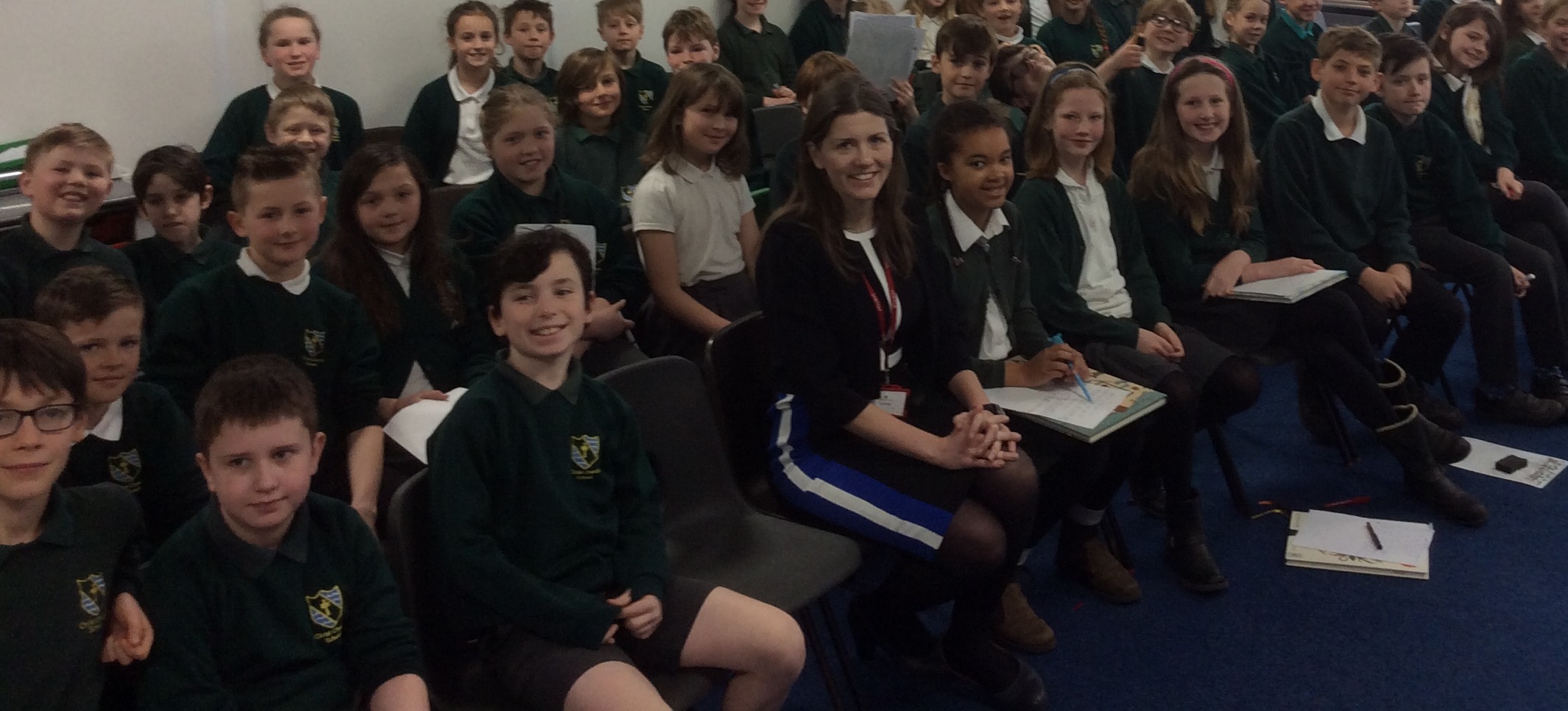 Michelle Donelan MP Visits Year 6
The MP for our local constituency paid Year 6 a visit earlier this March. Michelle Donelan (MP of Chippenham, Bradford on Avon, and beyond) took time out of her busy schedule to discuss how parliament works with the children. She also talked about the notion of democracy and what life is like in government.
We learned a lot – it was a fascinating morning.
After answering questions, Michelle then presented us with a cheque for our Book Bingo competition. As it turns out, we'd raised an astounding £3,400!
Thank you very much to Michelle for coming along. It was a great experience and we're glad the children could take part in it.