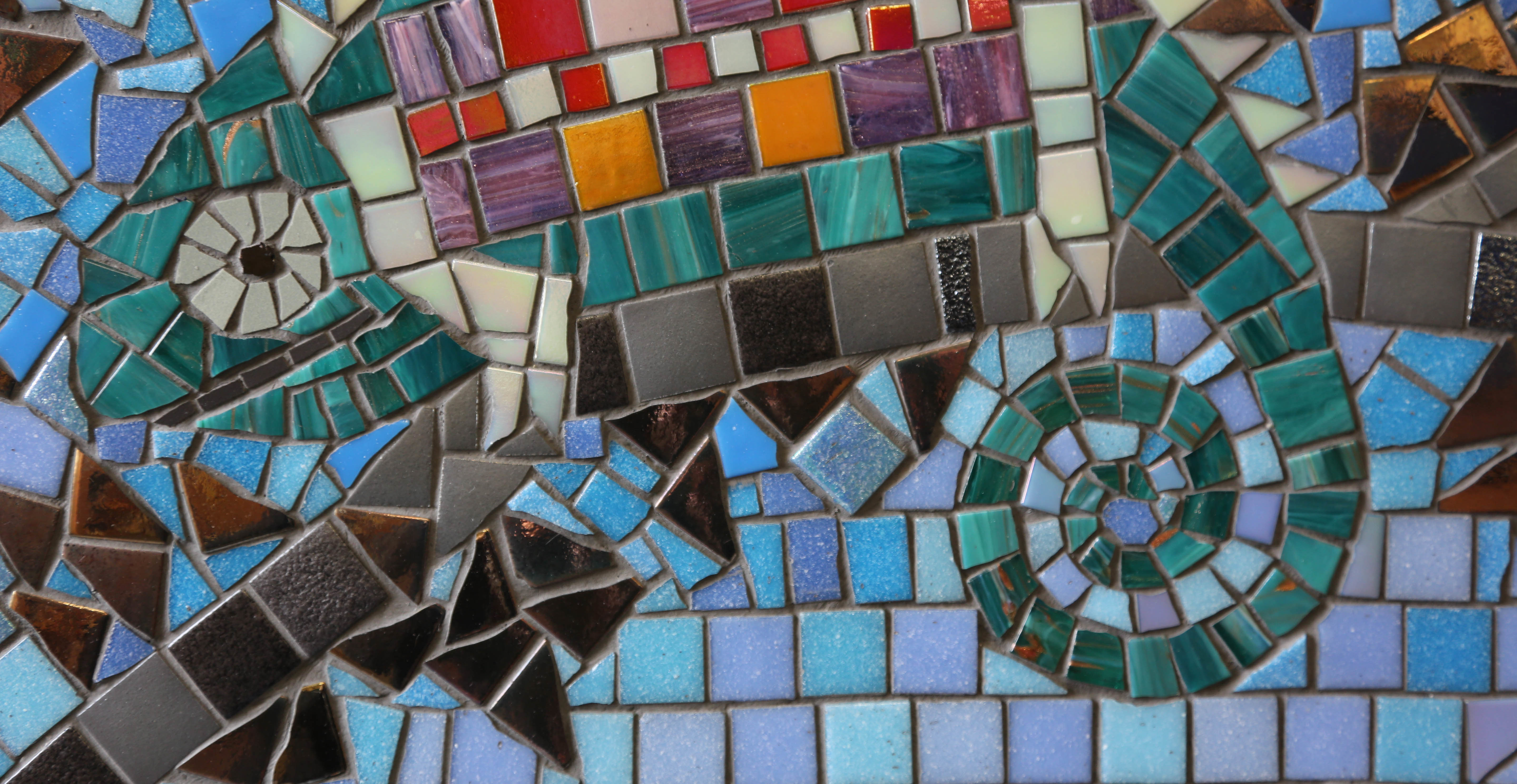 Dates for the Academic Year 2018-2019
With the summer holiday and a new academic year fast approaching, we wanted to let you know what's happening from September onward.
Term-dates, INSET Days, and specific events like class Collective Worships are detailed below. If you have any questions, please feel free to get in touch with us.
---
Term Dates for 2018-2019
Term 1 Monday 3 September – 24 October 2018
Term 2 Monday 5 November – Friday 21 December 2018
Term 3 Monday 7 January – Friday 15 February 2019
Term 4 Monday 25 February – Friday 5 April 2019
Term 5 Tuesday 23 April – Friday 24 May 2019
Term 6 Monday 3 June – Thursday 25 July 2019
INSET Days – SCHOOL IS CLOSED TO PUPILS
Monday 3 September 2018 (Term 1)
Monday 22 October 2018 (Term 1)
Tuesday 23 October 2018 (Term 1)
Wednesday 24 October 2018 (Term 1)
Wednesday 19 June 2019 (Term 6)
---
Term 1: Monday 3 September – Wednesday 24 October 2018
Monday 3 September
INSET Day – SCHOOL IS CLOSED
Tuesday 4 September
Term 1 begins – children return to school
Thursday 6 September
Year 1 Phonics Evening for parents
Monday 17 September
Year 1 Maths Evening for parents Year 6 SPAG Evening for parents
Tuesday 18 September
Year 2 English and Maths Evening for parents
Wednesday 19 September
Year 4 English and Maths Evening for parents

Year 5 English and Maths Evening for parents

Thursday 20 September
Year 3 English and Maths Evening for parents
Tuesday 25 September
New Year Cheese & Wine and AGM 8.00pm
Wednesday 26 September
Open Afternoon and Evening for Foundation parents starting September 2019 2.00pm or 7.00pm St. Laurence School Open Evening
Friday 28 September
Photographer in school – individual & family photographs
Tuesday 2 October
Full Governing Body Meeting
Thursday 4 October
Foundation Reading & Phonics Evening for parents 7.00pm Flu vaccinations in school fo Foundation – Year 5 pupils
Friday 5 October
House Day
Friday 12 October
Collective Worship for Year 1 (Joint) FOCCS School Disco (KS1 & KS2)
Tuesday 16 October
Parent Consultations 4.00 – 7.00pm sign up sheets will be put up the week before
Thursday 18 October
Parent Consultations 4.00 – 7.00pm sign up sheets will be put up the week before
Friday 19 October
End of Term 1

Harvest Festival & End of Term service in Christ Church (pupils only)

Monday 22 October
INSET Day – SCHOOL IS CLOSED
Tuesday 23 October
INSET Day – SCHOOL IS CLOSED
Wednesday 24 October
INSET Day – SCHOOL IS CLOSED
Saturday 31 October
Closing Date for Secondary School applications – September 2019
---
Term 2: Monday 5 November – Friday 21 December 2018
Saturday 3 November                        Bradford on Avon Fireworks and Bonfire at the Beehive field
Monday 5 November                          Term 2 begins – children return to school
Wednesday 14 November                  Year 6/7 tea party
Friday 16 November                           Collective Worship for 6AD
FOCCS meeting 4.00pm in school
Wednesday 28 November                  Open Afternoon to public and all parents from 2.00pm
Friday 30 November                           House Day
Mufti Day for Christmas Fayre
Saturday 1 December                         Christmas Fayre
Tuesday 4 December                          Full Governing Body meeting
Friday 7 December                              Collective Worship for Year 5 (Joint)
Monday 10 December                         FS & KS1 Nativity dress rehearsal to whole school
Tuesday 11 December                         FS & KS1 Nativity performance to parents/carers at 2.00pm
Wednesday 12 December                   FS & KS1 Nativity performance to parents/carers at 2.00pm
Thursday 13 December                       FS & KS1 Nativity performance to parents/carers at 2.00pm
Friday 14 December                            Collective Worship for 3LM
Tuesday 18 December                         Christmas Lunch
Wednesday 19 December                   Year 4 Nativity to their parents
Friday 21 December                            End of Term 2
End of Term service in Christ Church lead by Year 4
---
Term 3: Monday 7 January – Friday 15 February 2019
Monday 7 January                               Term 3 begins – children return to school
Sunday 6 January                                FOCCS Pantomime Trip – 'Peter Pan' at the Theatre Royal Bath
Monday 14 January                             FOCCS Meeting 8.00pm at school
Tuesday 15 January                            Closing Date for Foundation Stage admission applications – September 2019
Friday 18 January                               Collective Worship for 6AH
Friday 25 January                               Collective Worship for Rabbits Class (Year 2)
Tuesday 29 January                            Full Governing Body Meeting
Friday 1 February                                Collective Worship for Hedgehogs Class (Foundation)
FOCCS Quiz Night
Friday 8 February                                Collective Worship for Otters Class (Foundation)
House Day
Friday 15 February                              End of Term 3
End of Term service in Christ Church (pupils only)
---
Term 4: Monday 25 February – Friday 5 April 2019
Monday 25 February
Term 4 begins – children return to school
Wednesday 27 February
KS2 'Hobbit' Production
Friday 1 March
Collective Worship for 5TP
Wednesday 6 March
FOCCS Meeting 8.00pm at school
Thursday 7 March
World Book Day
Monday 11 March
Photographer in school for class photographs
Friday 15 March
Collective Worship for 5JD
Friday 22 March
Records of Achievement go home House Day
Tuesday 26 March
Parents consultations 4.00 – 7.00pm sign up sheets will be put up the week before
Thursday 28 March
Parents consultations 4.00 – 7.00pm sign up sheets will be put up the week before
Friday 29 March
Collective Worship for Owls Class (Year 1)
1 – 4 April
Arts Week
Tuesday 2 April
Full Governing Body Meeting
Friday 5 April
Collective Worship for 4DH

End of Term 4

End of Term service in Christ Church (pupils only)

Saturday 6 April
FOCCS Easter Egg Hunt
---
Term 5: Monday Tuesday 23 April – Friday 24 May 2019
Tuesday 23 April
Term 5 begins – children return to school
Friday 3 May
Muftie Day for May Fayre
Monday 6 May
May Fayre – organised by FOCCS

Bank Holiday – school closed to children

Tuesday 7 May
Full Governing Body Meeting
Thursday 9 May
FOCCS Meeting 8.00pm in school
13-16 May
KS2 SATs week – NO MUSIC LESSONS IN SCHOOL
Friday 17 May
Collective Worship for Year 3 (Joint)
Tuesday 21 May
Foundation Open Classroom for Parents
Thursday 23 May
Foundation Open Classroom for Parents
Friday 24 May
Collective Worship for Badgers class (Year 1)

End of Term 5

End of Term service in Christ Church (pupils only)
---
Term 6: Monday 3 June – Thursday 25 July 2019
Monday 3 June
Term 6 begins – children return to school
7 – 10 June
Year 6 Residential trip
Tuesday 11 June
Full Governing Body Meeting
Wednesday 12 June
Foundation Induction Meeting for September 2019 7.00pm
Friday 14 June
FOCCS School Disco (KS1 & KS2)

FOCCS Meeting at school time TBC

Monday 17 June
Competitive track races – year groups and times to be advised
Wednesday 19 June
INSET Day – SCHOOL IS CLOSED
Friday 21 June
Sports Day (House Day) – Parents invited for the afternoon – NO MUSIC LESSONS IN SCHOOL
Tuesday 25 June
Parents consultations 4.00 – 7.00pm sign up sheets will be put up the week before
Wednesday 26 June
Parents consultations 4.00 – 7.00pm sign up sheets will be put up the week before
Thursday 27 June
Year 6 Taster Day at St. Laurence (1 of 2)

Year 6 Parents evening at St. Laurence School

Friday 28 June
Collctive Worship for Woodpecker Class (Year 2)
Wednesday 3 July
Foundation Induction Meeting for September 2019 7.00pm
Thursday 5 July
Whole School Taster Day

Year 6 Taster Day at St. Laurence (2 of 2)

Tuesday 9 July
Welcome meeting for Year 1 (2019) – 7.00pm

Welcome meeting for Year 2 (2019) – 7.00pm

Wednesday 10 July
Welcome meeting for Year 3 (2019) – 7.00pm

Welcome meeting for Year 4 (2019) – 7.00pm

Thursday 11 July
Welcome meeting for Year 5 (2019) – 7.00pm

Welcome meeting for Year 6 (2019) – 7.00pm

Friday 12 July
Collective Worship for 3SGCS
Tuesday 16 July
Year 6 Production to parents and carers
Wednesday 17 July
Year 6 Production to parents and carers
Friday 19 July
Collective Worship for 4HR
Thursday 25 July
Leavers service in Christ Church – Year 6 parents/carers are invited to attend End of Term 6