Latest Projects
Grounds Developments
Playground markings.
Our playground markings are now complete. Here are pictures of the work that was done and the children enjoying the new playground lines. Year 2 children have loved using the lines in their PE lessons and enjoyed making up their own games using the new markings.
A big thank to FOCCS for supporting the school and raising the money to allow us to purchase the playground markings. The children are already enjoying them.
Report by Olly Clack
After a very long wait, we will finally be getting our playground markings. The children have chosen some of the markings that will go on the playgrounds. The most popular choice was the trails. Here are some pictures of what the markings will look like on each playground. Hopefully they will be installed ready for January.
Year 2,3,4,5,6 playground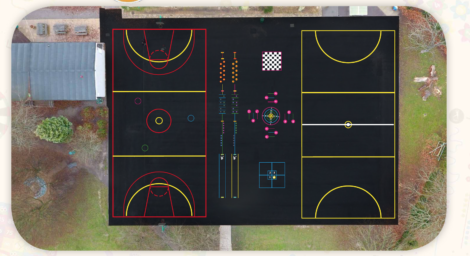 Foundation and Year 1 Playground